 Hospital Policies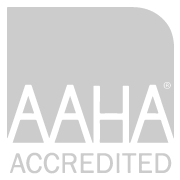 The Compassionate Care Veterinary Hospital policies support our goal to provide the most rewarding experience for our clients, their pets and our employees. These policies ensure the highest possible quality of veterinary medical care, the highest level of safety, and the most efficient delivery of services. We ask that while you are visiting us, please adhere to the following:
Appointment Policy
To allow ample time for all patients and scheduled surgical procedures, we see our clients and patients by appointment. Walk-in clients will be seen when necessary and as time allows. Emergency cases are unpredictable events and shall always receive top priority, followed by patients with previously scheduled appointments.
For this reason the occasional appointment delay is inevitable. Please realize that we make a sincere attempt to see each patient on time. If there is a wait when you visit our hospital, we want to thank you in advance for your patience and understanding.
Please arrive 15 minutes before your scheduled appointment and check in with one of our client relations personnel. Any medical records or other necessary information will be collected or updated. Please provide any fecal, urine or other samples you collected for your pet's appointment.
For the convenience of established clients with previously seen pets, limited appointments are available to schedule a time to bring in your pet during our regular office hours and leave your pet in the hospital for services to be performed. These are available for many medical and surgical cases. Depending on the veterinary service to be provided, we can contact you with a treatment plan, or once the medical care is completed. The doctor or a member of our health care team will go over any information and instructions related to your pet's health care. Since your pet will be staying with us, a hospital care charge may apply.
Patient Arrival Policy
Even though we make every effort to make our patients feel comfortable during visits, they may be a little uneasy about new people, new surroundings and new encounters with other pets.
For these reasons, and for the safety of your pet, it is important that you properly restrain your pet both inside and outside of our hospital.
For you and your pet's protection, as well as for the protection of others, all dogs must be on a leash and properly controlled while in the parking area, the waiting area, and the exam room.
All cats must also be presented in an appropriate cat carrier or on a leash.
If you need help carrying an animal into the hospital, please ask a member of our health care team for assistance upon arrival.
If children are accompanying you during your appointment, for their safety and out of respect for our other clients, they must be supervised at all times while on our premises. Unattended children should not approach any animal they do not know and that does not belong to your family.
Important Contagious Disease Information
Please help us maintain control of infectious and parasitic diseases on hospital grounds. While walking your dog on hospital property for urination or defecation, please use the designated elimination area. Also, please use the provided pet waste removal bags to pick up bowel movements to give to our front office personnel to properly dispose of your pet's waste. If your pet has diarrhea that cannot be picked up, also please notify a hospital team member so proper disinfection of the area can occur.
If your pet is coughing, has diarrhea, is vomiting, or is lethargic, please notify us prior to your arrival. A member of our health care team will assist you and your pet directly to an examination room to prevent the possible spread of contagious diseases to other pets. Also inform us if any vomit, diarrhea, urine or other bodily fluids are outside the hospital so that area can be cleaned and disinfected promptly.
Always remember good general hygiene practices, especially washing your hands and minimizing your contact with children, people and other pets, whenever you are exposed to a potentially contagious disease.
Sinks are available in all examination rooms and hand sanitizers are also conveniently located throughout the hospital to help minimize the spread of disease.
Visitation Policy
We encourage visitation by pet owners and their immediate family to help comfort their hospitalized pets.
Please call before visiting. Visiting hours need to be scheduled and are limited to allow the veterinarians and the health care team to care for hospital patients in a timely manner.
Unfortunately, sometimes visitations cannot be allowed due to emergency situations or other procedures and treatments being performed. Visitations may also be restricted or denied if a pet is in isolation with concerns of a contagious disease.
Prescription Policy
All doctors, including veterinarians, cannot sell a prescription product without being familiar with their patients first. For veterinarians it is called establishing the veterinary-client-patient relationship (VCPR). The valid VCPR applies to all veterinarians and to all species of animals. The American Veterinary Medical Association defines three components to the VCPR:

The medical judgments regarding the health of the animal(s) and veterinarian has assumed the responsibility for making the need for medical treatment, and the client (owner or caretaker) has agreed to follow the instructions of the veterinarian.
There is sufficient knowledge of the animal(s) by the veterinarian to initiate at least a general or preliminary diagnosis of the medical condition of the animal(s).
The practicing veterinarian is readily available for follow-up in case of adverse reactions or failure of regimen of therapy.

Therefore, we must examine and evaluate your pet prior to selling or prescribing medication.
Sometimes this evaluation requires certain lab tests to be performed. The long-term use of any drug can also have complications, for example liver or kidney disease. These conditions need to be monitored so that therapies can be modified as needed. By establishing a working relationship with us, we are partnering with you to ensure the best health and welfare of your pet.
We generally refill prescriptions during office visits. We try to prescribe enough medication until your next appointment. Please call us for an appointment before your pet's medication runs low. Please do not wait until the last minute to call for your refill, as we may not be able to accommodate your request as quickly as your pet needs. Please allow at least 48 hours for all refill requests. However, it is best to call at least 7 days in advance of your pet's medication running out. Some prescriptions are special order medications that require additional time for delivery.
For additional prescription and refill information, click Prescription Policy.
Payment Policy
We require payment in full at the time services are provided.
Visit the Financial Page for additional financial information and payment options.
Privacy Policy
Compassionate Care Veterinary Hospital of Manlius recognizes the importance of protecting the personal privacy of our clients, our patients and those individuals who simply visit our site. No information will ever be disclosed to outside parties. If we ask you to provide certain information by which you can be identified when using this website, it will only be used in accordance with this privacy statement.
Your privacy is respected. We are committed to ensuring that your information is secure. We do not give out any information about our clients or patients without your authorization or unless required by law. We strictly adhere to this policy.
Our website may contain links to other websites of interest. The inclusion of these links does not necessarily imply a recommendation or endorse the views expressed within them. In addition, once you have used these links to leave our site, you should note that we do not have any control over those other websites. Therefore, we cannot be responsible for the protection and privacy of any information which you provide while visiting such sites, and they are not governed by this privacy statement. You should exercise caution and look at the privacy statement applicable to the website in question.
Compassionate Care Veterinary Hospital of Manlius may change this policy from time to time by updating this page. You should periodically check this page to ensure that you are informed of any changes.